How to set up my domain with Google Apps email?
EXPERIENCING PROBLEMS WITH OUR SERVICES? RUN A DIAGNOSE FIRST TO SAVE YOURS AND OUR TIME
Added: 02.08.2013 14:55:34 Last updated: 16.11.2018 08:01:31
If you have an email from G Suite (Google Apps for Work) and wish to use your domain with PRO ISP you can set up MX pointers for G Suite in our client portal as shown below.
If you would like to manually setup this, you can find MX records from Google here.
This guide assumes that you have already logged in to the customer portal with your customer number.

Step 1:
Click on "Domains".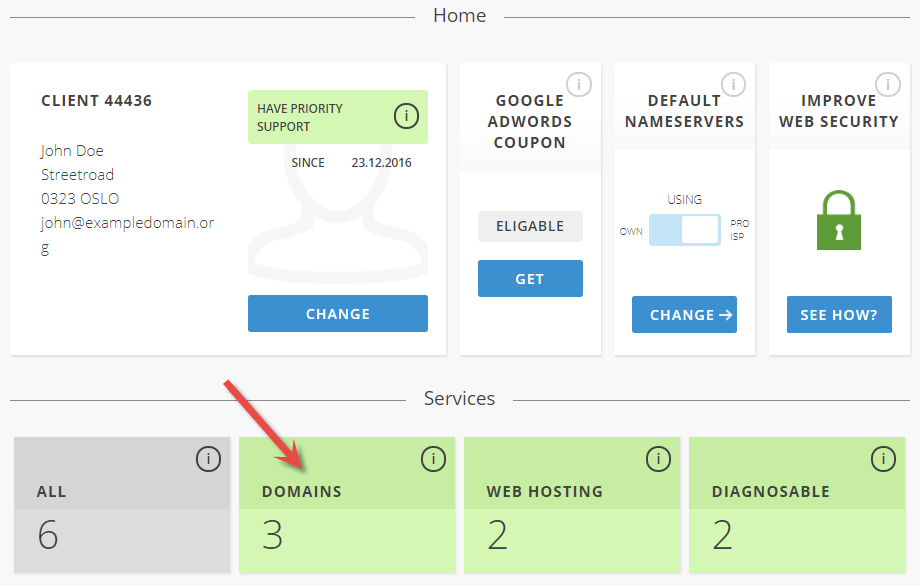 Step 2:
Choose "DNS control".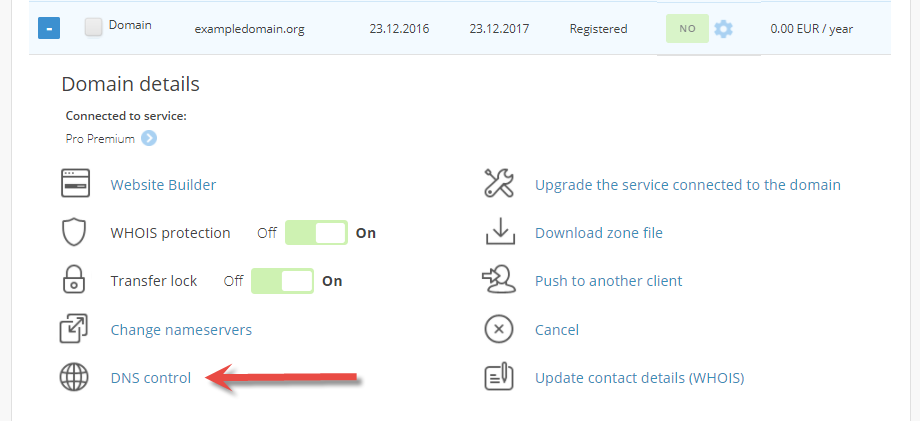 Step 3:
Choose "Setup external service" in the menu.

Step 4:
Choose "G Suite".

Step 5:
Click "Update". That will change and add the DNS records (MX and SPF) as shown.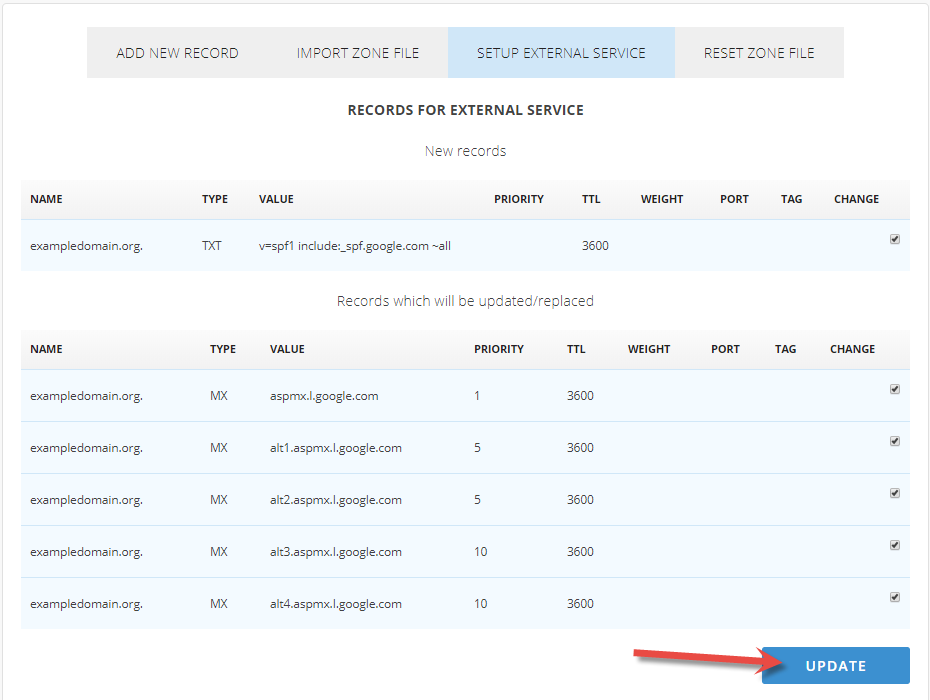 Done
DNS changes will propegate and email will be delivered trought G Suite within 0-24 hours.
Tips:
If you would prefer automatically email setup, the MX entries has to be change from local to external delivery in cPanel.
Please follow this how-to-guide here.