How to use the Website builder?
EXPERIENCING PROBLEMS WITH OUR SERVICES? RUN A DIAGNOSE FIRST TO SAVE YOURS AND OUR TIME
Added: 31.08.2017 13:02:20 Last updated: 21.12.2017 10:32:43
This guide will demonstrate how to use the Website builder from PRO ISP. The guide assumes you previously have orderd the Website builder via the client portal.
Step 1:
Click on the name in the menu.
Choose "Web hosting".
(If you have a parked domain at PRO ISP, click "Domain" from the menu. All parked domain with PRO ISP can create a 1-page website for free.)
Step 2:
Select Website builder.
Step 3:
Select "Log in".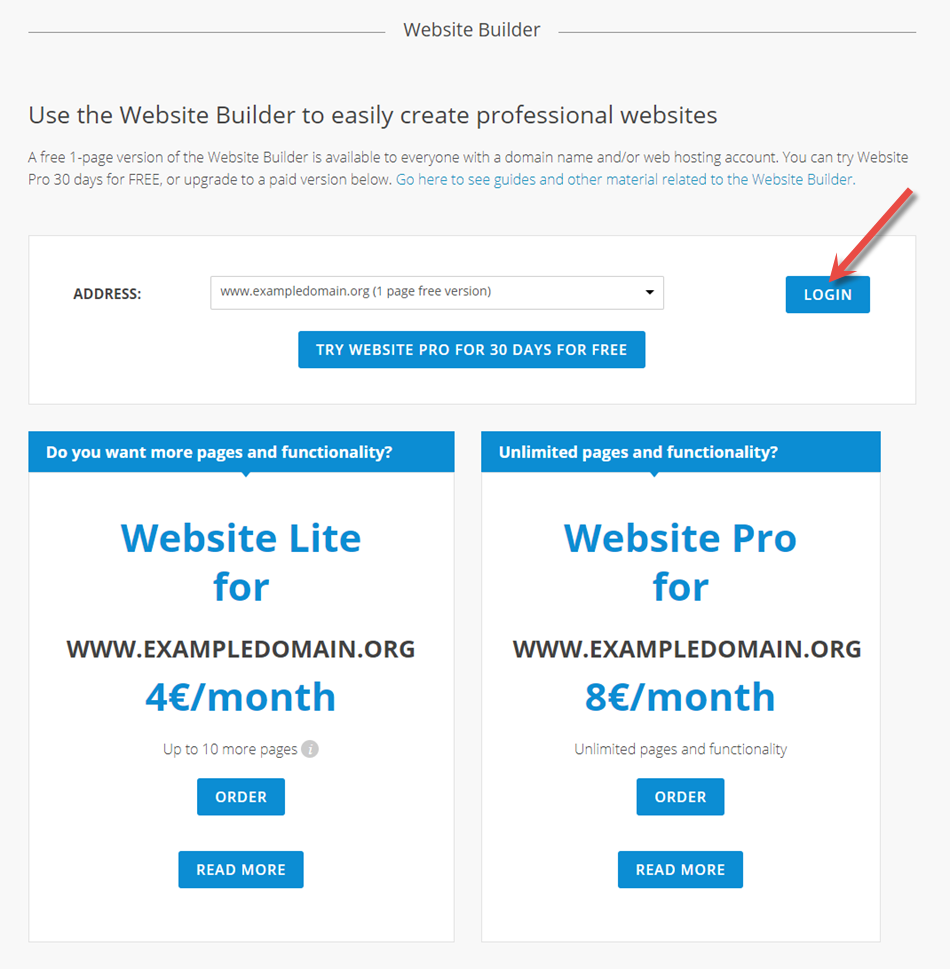 Step 4:
1. Select category for your website, company or private.
2. Select subcategory.
3. Insert title and subtitle (you can use content from the Website builder or import content from your old website. Insert URL, title and subtitle).
4. Click "Get your website".
Step 5:
Click "Start tour".
This will demonstrate how to change the template, add pictures, text and plugins.
Video
The video will take you through the Website builder step by step.
Done
We have now been through how to use the Website builder from PRO ISP.