Configure Basic SSL
EXPERIENCING PROBLEMS WITH OUR SERVICES? RUN A DIAGNOSE FIRST TO SAVE YOURS AND OUR TIME
Added: 31.01.2017 09:45:25 Last updated: 19.03.2019 00:52:22
This guide will show you how to configure Basis SSL certificate via the client portal.
This guide assumes that you have already logged in to the client portal for the certificate you need to configure is located.
Step 1:
1. Click on your name in the menu.
2. Choose "Require attention" (if you have purchased SSL certificate you will need to choose "Web hosting" instead).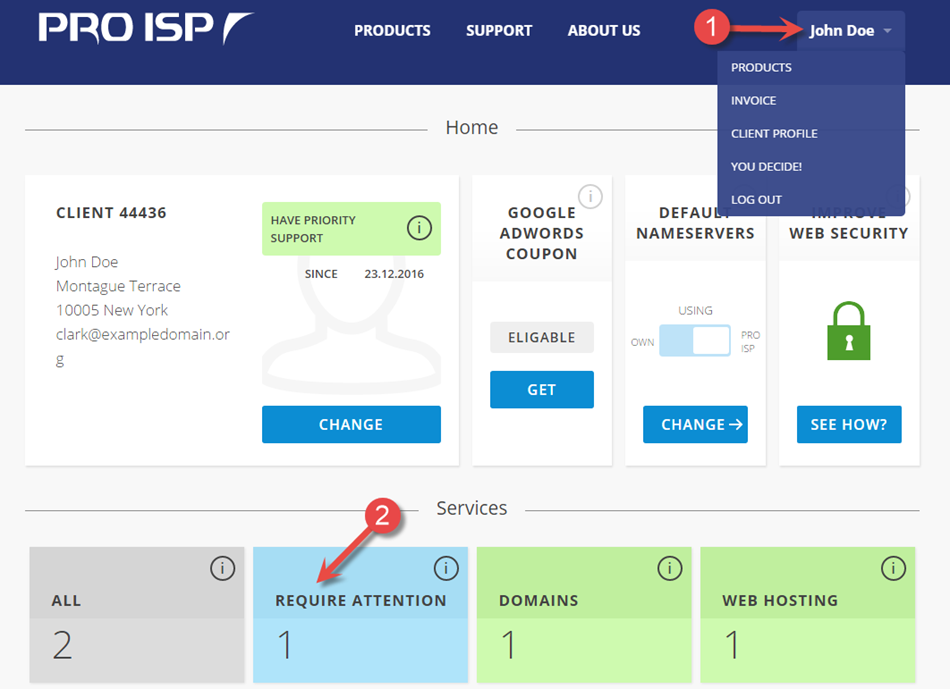 Step 2:
Choose "Upgrade My Security".
Step 3:
1. Choose the domain you wish to configure Basis SSL for. Be advised that the domain you chose has the point towards your web hosting account at PRO ISP to be issued.
2. Choose if you want Site seal in addition to encryption. Site seal is recommended to show your clients you are serious about security.
3. Choose if you want Wildcard SSL for several subdomains. Wildcard SSL is recommended if you have several subdomains you wish to make secure.
4. Read and accept terms.
5. Choose "Configure now".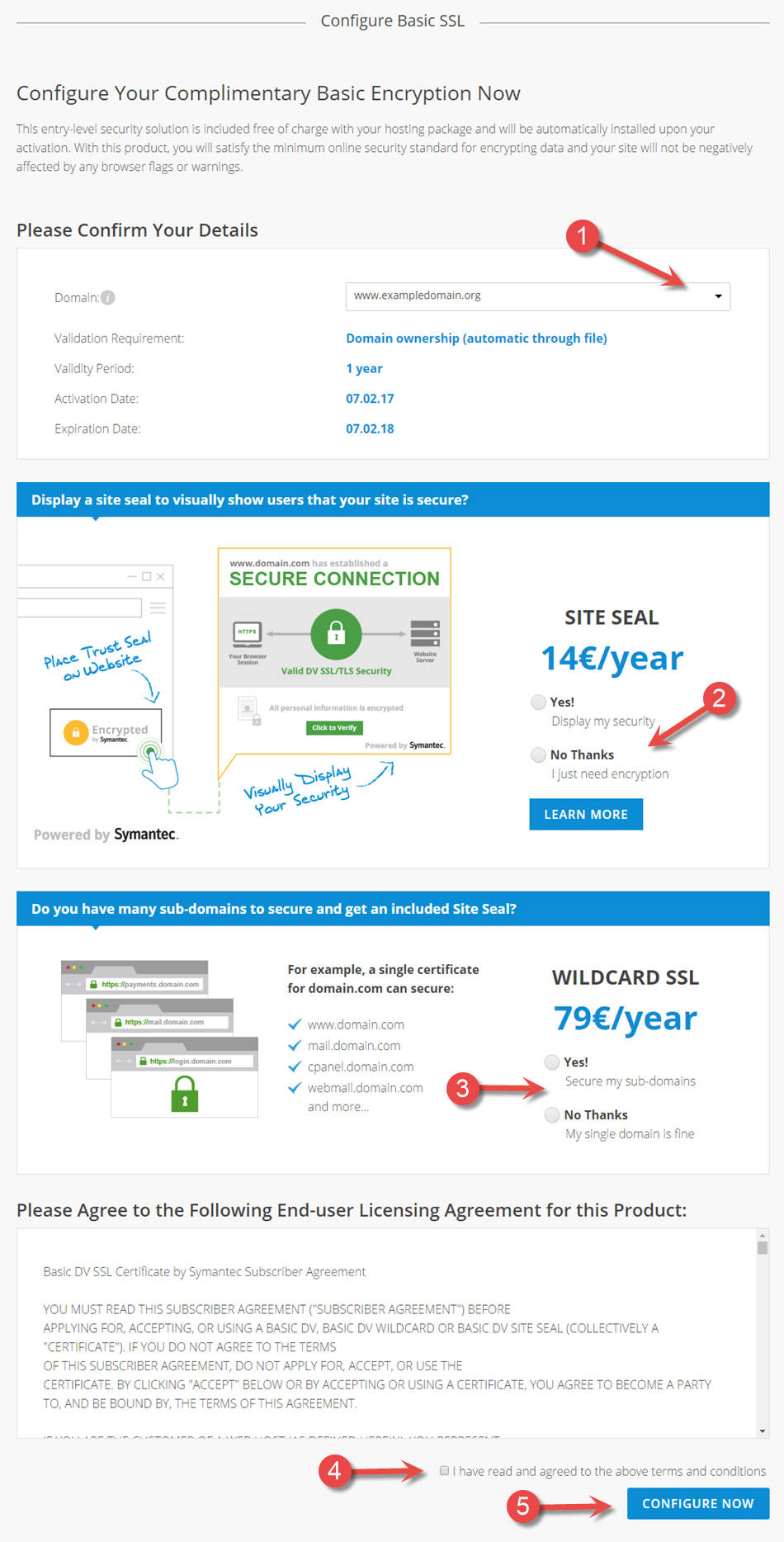 Step 4:
Congratulations! Your Basis SSL has now been installed on your web hosting.
Choose "View Premium SSL" if you need more information on SSL.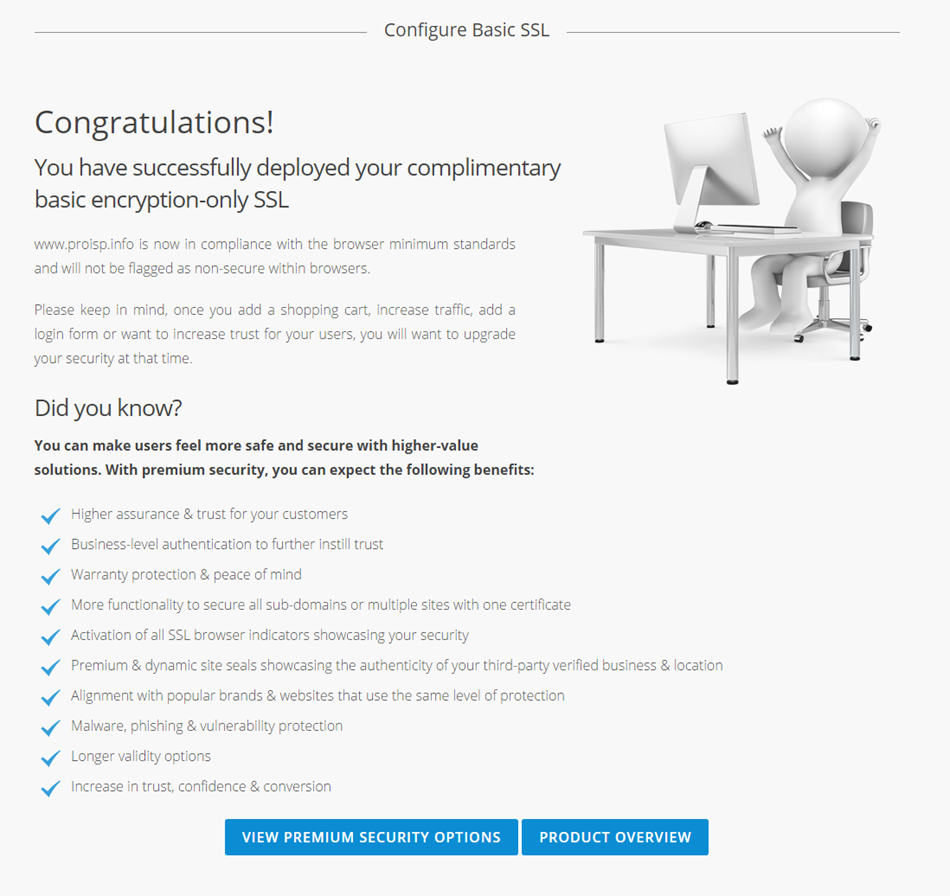 Done
We have now been through how to configure Basis SSL.